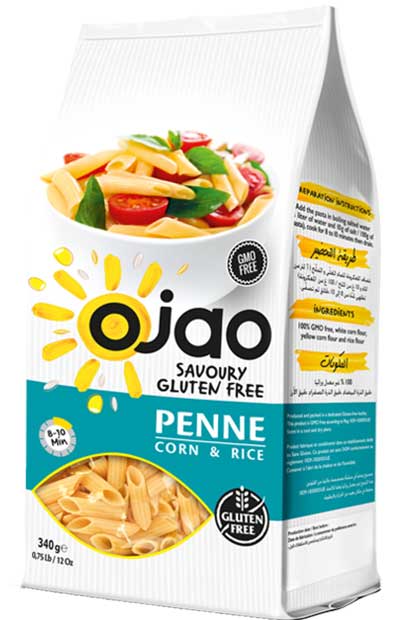 PENNE
Corn & rice
Designed for meat, vegetable, and cheese based sauces and ideal for baked dishes made with sauce and cheese.
The pasta is made with corn and rice, which makes it gluten free. It has a great taste and texture and pleases to all family members while used in their favorite pasta dishes.
| Article | Weight per package | Barcode | Packages / Cardboard | Net weight / Carton |
| --- | --- | --- | --- | --- |
| Penne | 340 g | 6291107020488 | 12 | 340 g X 12 = 4.080 kg (9 lb) |

Yellow corn flour
Yellow corn flour is made by removing the germ and bran from cleaned yellow corn. It can be used as an ingredient in many food preparations and mixes.

White corn flour
White corn flour is milled from dried whole corn kernels. Corn flour is usually yellow, but it can also be white on the variety of corn.

Rice flour
Rice flour is gluten-free. It's made from ground raw rice finely milled.
Nutritional values per 100g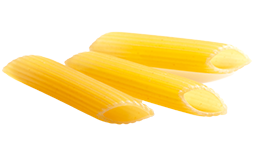 | Energy | fats | carbohydrates | sugars | protein | dietary fiber | salt |
| --- | --- | --- | --- | --- | --- | --- |
| 1469 Kj / 351 Kcal | <0.3 g | 81.6 g | <0.2 g | 5.84 g | <0.1 g | 0.01 g |