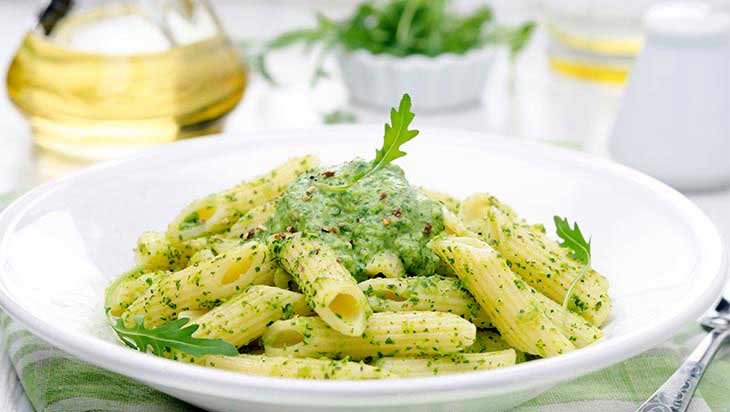 30 min

4 people

Medium
Ingredients
400 g Ojao Gluten Free Penne
1 large bunch of fresh basil
2 cloves of garlic
1/4 cup of pine nuts
1/2 cup of freshly grated Parmesan
Preparation
Prepare the pesto sauce: wash, dry and squeeze the basil, reserve half for the decoration and chop the rest of the leaves.
Peel the cloves of garlic.
Crush them with a pestle with pine nuts, chopped basil and parmesan cheese.
Pour the olive oil in a net while crushing the mixture (you can also put everything in the blender)
Add the pasta in boiling salted water (1l of water and 10g of salt per 100g of pasta), cook for 8-10 minutes then drain.
Heat pasta with pesto sauce for 5 minutes over low heat, stirring.
Divide the pasta into 6 bowls and decorate the reserved basil leaves. Serve immediately.