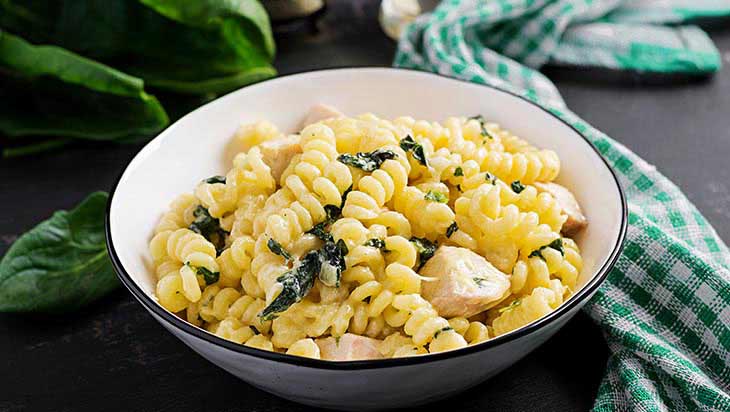 20 min

4 people

Easy
Ingredients
300 g Ojao Gluten Free Fusilli
25 cl of fresh cream
3 cubes frozen spinach
1 chicken tray (or leftover chicken breasts)
5 g nutmeg
70 g parmesan
Pinch of salt and pepper
Preparation
In a pan, put the chicken strips, heavy cream and spinach (you can add more or less depending on your taste).
Add salt, pepper and nutmeg and let the sauce thicken for about 10-15 minutes.
Meanwhile, cook the pasta: add the pasta in boiling salted water (1l of water and 10 g of salt per 100 g of pasta), cook for 7-8 minutes then filter.
When everything is ready, serve with or without cheese.